Hey there,
Rod here on the Community Team. Over the coming weeks, you'll start to see a number of super-cool Google Community Team Members and Looker Experts checking in with you all.
We're excited to see so many new faces in the Looker Community! Whether you're brand new to this space, or you've been here a while, we'd love to learn a bit more about you and how you're using Looker to explore, analyze and share real-time business analytics easily.
Please take a moment and reply to this thread sharing a bit about yourself. 
The questions below are some conversation starters, but feel free to share a little or as much about you, your work and interest as you feel comfortable. Feel free to add whatever information about yourself that you feel is interesting. There's no one-size-fits-all here, so be you! 
In what part of the world do you reside?
What do you work on?
What expertise do you have to share or what are you learning?
What would you like to get out of this Community?
What do you do for fun?
We can't wait to read your answers and start connecting with you. I'll get us started below!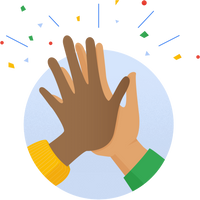 Roderick G -
Google Cloud Community Team